Tonner Catalogues
Tonner Catalogue 2008/2008 Falll/Holiday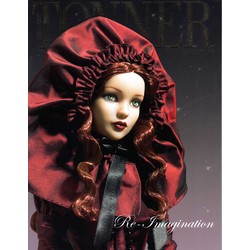 This particular catalogue has a double cover. One cover (as shown) Tonner and the other side is Effanbee.
Tyler, New York City Ballet, Alice in Wonderland, The Wizard of Oz, Agnes Dreary, Kickits, Pirates of the Caribbean, Hardy Boys, Nancy Drew, Betsy McCall, Mary Poppins, Gone with the Wind, Harry Potter, A Christmas Carol, Re-Imagination, Tiny Kitty and Basics Collection.
Brenda Starr, Effanbee Baby, America's Child, Fashion Toni, Mrs Willowby's and Katie.
Product Details