Poppy Parker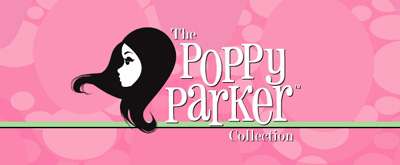 The Poppy Parker doll uses a custom sculpt with a molded eyelash ridge. Her body uses the FR: Nippon Misaki body with articulated wrists and ankles.
World At Her Feet Poppy Parker Doll

City Sweetheart Collection 2018

Approx. Ship Date: Mid-September (date subject to change)

Edition Size: 900

10% deposit required

No sooner did Poppy Parker land at JFK after her first European tour, that the word that she was back in town spread like wildfire! Major American designers of the time did everything they could to outbid one another, each offering Poppy more glamorous, ultra-tempting contracts, all having high hopes of adding her youthful looks to their latest ad campaigns. Everyone wanted a little "Poppy Parker Star Power" on their side, knowing full well that everything the teen idol touched turned into an immediate success! Poppy definitely had the world at her feet!