In Yuzen Blossom Giselle Diefendorf
In Yuzen Blossom Giselle Diefendorf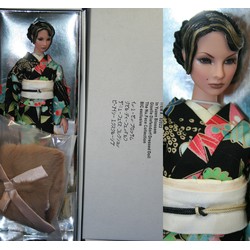 B.I.C. (Japan) Exclusive 2009
Limited Edition of only 300

Mint with shipper box.

Giselle wears a kimono fashion designed by Nobuku Sakayori in a silk fabric that was specially dyed by the traditional method in the Yuzen studio in Kyoto. Also includes the obi, sandals and a light brown 'fur' stole.
Product Details